The Witmarsum began in 1913 by the Bluffton College Press Club, accountable to Student Senate.
By Meg Short
The former Bluffton Connection news outlet has changed back to the name it was published under for more than 100 years. The new Witmarsum (or put more simply, "The Wit") will embody the student-fueled news website as well as 96.1 WBWH, the campus radio station.
The Witmarsum began in 1913 by the Bluffton College Press Club, accountable to Student Senate. The name is derived from a small village in the Netherlands where the namesake of the Mennonite Church, Menno Simmons, was born. It was distributed weekly for most of its lifetime, with some experimentation with a semester news magazine format in later years. The seminary on campus during the 1920s, the only Mennonite one in the country at the time, was also called Witmarsum Seminary.
According to Carrie Phillips, Bluffton's archives and special collections librarian, the last paper issue of The Witmarsum was published in the spring of 2010. A transition to the name "Bluffton Connection" began, as the domain name blufftonconnection.com was purchased with the intention of converging with radio for a digital news outlet that brought the two together.
Marathana Prothro, assistant professor of communication added that this change is timely, since the department is launching a Convergent Media major this fall.
"Students need a work environment similar to what they're going to work in," she said. "The days of working only with newsprint are gone."
Melissa Friesen, chair of the Communication and Theatre Department, is excited for the possibilities this change will bring, along with the hiring of Prothro in 2015, who was formerly Director of Marketing and Communications at Hesston (Kan.) College.
"With Marathana's leadership to help us think through these changes in the marketplace and move towards digital content in our curriculum, we can offer a better connection of the two pieces (radio and news) of convergent media," she said. "We knew her expertise from the professional world would be invaluable for the department."
Prothro added that the name change was a way to honor the legacy of the past.
"It's representative of how media evolves but is still linked – we're retrieving elements of the past."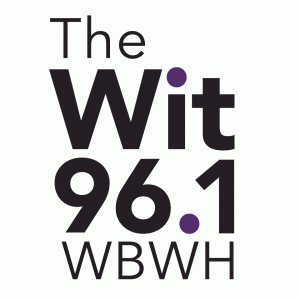 The changing of the name on social media profiles previously associated with BlufftonConnection.com marked the beginning of the "soft launch" last April and May. The new home for The Witmarsum is BlufftonWit.com.
The Wit is still accepting applications for paid positions for the 2016-17 school year. For more information, email Prothro at prothrom@bluffton.edu.