"Shalith" is a yearly literary magazine that showcases different pieces of literature from Bluffton University students.
"It goes back to the mid to late [1960s]," said Shalith advisor, Jeff Gundy. "I came to Bluffton in '84, and we have done it, I think, every year since then in one form or another. It goes back a long way."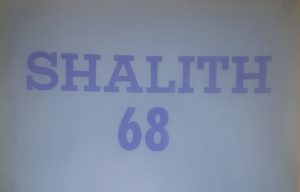 "Shalith" was first published in 1962. Even though "Shalith" has been around for a little more than 50 years, not very many people know about it.
The word "shalith" is originated from an Egyptian word that means "creative fertility." This "creative fertility" gives students the ability to show themselves through works of literature.
With "Shalith," students have many different opportunities.
"It's a way for students to see their work in print—to get it out there into the campus community," said Gundy.  "It's also really useful for students who are interested in doing editing [and] publishing kinds of things because it's another way of getting experience."
"Shalith" can also help with job resumes and portfolios. Being published could be the factor that helps you land a job.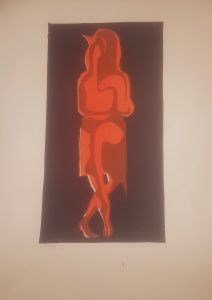 Even working with "Shalith" looks good on a resume. Students who participate have the option to receive one-half of a credit hour, and there are volunteer opportunities, as well.
Outside of the benefits in the materialistic aspect of life, "Shalith" gives students the opportunity to share their thoughts on different issues in the world.
"I believe that it is important for students to be able to submit their own work and voices to the 'Shalith,' " said freshman Kori Frey. "The 'Shalith' is a way to express themselves and allow them the freedom of emotion."
Writing is an important way for, not only students to express themselves, but also for everyone to publish their thoughts and emotions through creative work. Whether it be through a keyboard, typewriter or text message screen, writing is a great way for people to vent and write about their personal lives in a discreet manner.
By giving people the opportunity to write, they can unlock certain talents they didn't know they had. A variety of genres allow students to express themselves in different ways. For example, the drama genre can show a strong or intense situation that can be read or performed.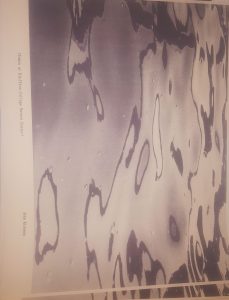 "Shalith" gives students, aspiring writers and anyone who enjoys writing and creating the ability to see their true potential through publication.
You don't have to prove anything to anyone, but proving something to yourself, can really help to boost self-esteem.
The deadline for submissions is Monday, Feb. 19.
Submissions can be poetry, drama, fiction, non-fiction, photography and artwork.
Pieces can be submitted via email to shalith@bluffton.edu.