When I think of college, I think of people living in a dorm for their first two years then, once you're a junior, you have the opportunity move to off-campus housing. But, at Bluffton, this is not the case.
According to Bluffton's website, students living on campus for all four years creates a residential community that builds off of the four enduring values: discovery, community, respect and service. The exceptions to live off campus are extremely hard to attain if you are a traditional student who went to college right after high school.
The exceptions are as follows:
A custodial parent
This exception makes sense to me; if someone is in college with a child, it would be absurd for them to live in a dorm. A house or apartment would make much more sense, especially in the early years of a baby's life. But, there is a very small number of Bluffton students who have a child and can live off campus for this reason.
A student who is married
Some college students get married in college, and as a newlywed couple, it makes sense to live off campus together to grow in their relationship instead of separate dorms. Yet, not many people are in serious relationships when they come to college, at least not serious enough to get married yet or people meet their future spouse in college.
A student who is 24 years of age or older prior to the start of the fall semester
This exception makes sense for the non-traditional students but doesn't help traditional students at all. On average, a traditional student graduates around the age of 22.
A fifth-year senior
Though it's not directly mentioned on this page, I found on the off-campus living application that fifth-year seniors are also eligible to live off campus. This exception strikes me with two different tones.
I understand the rationale to allow fifth-year students to live off campus. Those students are nearing the age of 24 (a previously stated exception) and have lived on campus or commuted for the past four years. At the same time, I am confused as to why that one year made such a significant difference. Only three months separates a fourth-year, traditional senior from a fifth-year, so what makes those three months so special?
An off-campus internship
This exception doesn't really count in my opinion because I know several people who had to push to live off campus for their internship. On the other hand, there are students who participate in cross-culturals for a semester who have internships or go to another city to do their student teaching.
A student commuting from the primary home of their parents (within a reasonable distance)
This is my favorite one, yet. Living from home and commuting is the best option for most students who want to save money. Students must live within a 50-mile radius and  fill out a form with their parents signature to verify it.
The kicker is, if the university finds out you are living off campus but not with your parents, they can charge you for room and board. Yes, this is a real thing.
The website states this, "Once granted, permission to live off-campus is only valid so long as the reason for the original approval exists. Any change of status, during the period of off-campus approval, may nullify the decision, thus requiring that student to be invoiced for room and board."
So for future reference, don't get caught living off campus and not living with your parents. I asked a few current students about their thoughts on on- and off-campus housing.
"I think that living on campus for your first year or two is a good way to ease into college life and get involved," said Beth Weigandt, a freshman marketing major from Sidney, Ohio. "However, I think that allowing students to live off campus their junior and senior years would give them more responsibility and help ease them into a more realistic adulthood after graduating college."
Weigandt said she thinks she would live off campus as a junior if she had the option.
Thomas Wagler, a junior biology major from Elmwood, Ohio, said he would live off campus, depending on what type of housing was available.
"If Bluffton as a city provided apartments like some cities, I would," said Wagler.
Katie Spalding, a junior social work major from Toledo, Ohio, believes there would be several benefits to living off campus. She said she thought it would be cheaper overall, give more freedom and more opportunities to cook for yourself and learn to live like an adult. Spalding would live off campus if she could.
So the question is, will Bluffton University ever change its status of being a four-year residential campus?
I may never get the chance to see that change happen, if it does at all. But, I may get the chance to see some other housing changes occur.
A plan to alter the living arrangements in Neufeld Hall was proposed to the President's cabinet recently and even more recently to faculty and staff.  The proposal would reserve Neufeld for upperclass students and eliminate open and closed hours only in that residence hall. Students should expect a presentation on this proposal in the future.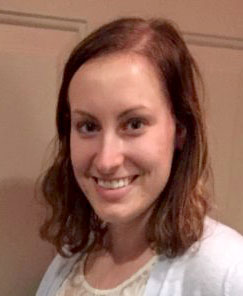 Kiera Suffel is a junior communication major from Edgerton, Ohio.